Skip to Content
Treatments We Offer
Acupuncture and wellness treatments help common ailments including headaches, anxiety, fatigue, immunity, digestive issues, and more. If you are experiencing a specific ache or pain that hasn't been remedied by traditional massage therapy, acupuncture might be for you. Try something new today. If you are unsure or nervous about the procedure, feel free to reach out to our trained acupuncture specialists to answer any questions and concerns you may have. Specific acupuncture and other non-invasive wellness treatments we offer include Needle Acupuncture, BEMER Vascular Therapy, Cupping, and Ear Seed Therapy.
Acupuncture by Britni
Acupuncture & Wellness treatments help common ailments including headaches, anxiety, fatigue, immunity, digestive issues, and more.
Choose 2 of the Treatments Below:
Non-needle/Non-invasive Acupuncture Treatment: Stimulate specific points on the body to open up the blockages along the meridians that are causing illness within the body. Clearing energy blockages will help reestablish the normal flow of Qi. Acupressure technique is used in place of needles.
Needle Acupuncture: One-time use, disposable hair-thin needles are used to stimulate the points; a more potent method.
BEMER Vascular Therapy: Application of specially designed electromagnetic impulses, called Pulsed Electro-Magnetic Therapy [PEMT]. Do something to correct the lack of energy within each cell in the body. Increase the electromagnetic energy of all the cells; it also improves the circulation and oxygenation of the tissues.
Cupping: Suction cups placed on specific areas to release tension, bring fresh blood flow and oxygen to the area.
By appointment only. Free consultation by contacting Britni at 714-742-1312. License #: AC 13992. 10% online discount does not apply to this service.
| | |
| --- | --- |
| 45 Minutes: $80 | Follow-up Session: $70 |
---
Reflexology Session
In the ancient Eastern practice thumb and finger pressure is applied to the feet, hands & ears which benefit all regions of the body.
| | |
| --- | --- |
| 30 Minutes: $50 | 60 Minutes: $69 |
---
BEMER Therapy – World Class Pulsed Electro Magnetic Field Therapy
Improve your life in 20 minutes!
BEMER applications boost blood flow, benefiting your cardiovascular system, healing abilities and brain power.
Every cell in the body needs fuel to thrive and survive. If you want to optimize health and healing you must optimize your microcirculation. Our cells need to eliminate metabolic wastes; our blood delivers needed nutrients, enzymes, hormones that make life possible. Physical Vascular Therapy is the technical term for the effect the BEMER has on your blood vessels. BEMER is a class II pulsed electromagnetic field (PEMF) medical device that is proven safe and effective in improving your circulatory health. The patented signal is what sets the BEMER apart from other PEMF devices.
BEMER Technology explained in just 5 minutes!
20 Minutes: $30
---
Natural Herbal Remedies
$30 per bottle when purchased with an acupuncture session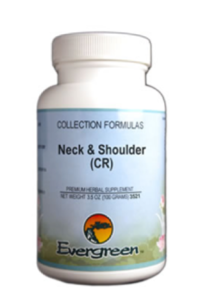 Book Online for a 10% Discount!
Enter BC10 when booking.