Skip to Content
BodyCentre Couples Massage
Book now…space is limited!
One of the best things you can do for your relationship is to enjoy a relaxing, calming session with two of our specialized therapists. Researchers found that sharing a massage with a partner can help reconnect and kindle better communication. Since massage therapy focuses on the present moment, requiring you to let go of the past, this skill could be transferred into your everyday relationship.
All Couple's Massages are Customized for each guest. Pricing starts at $150 per Couple ($75 per person).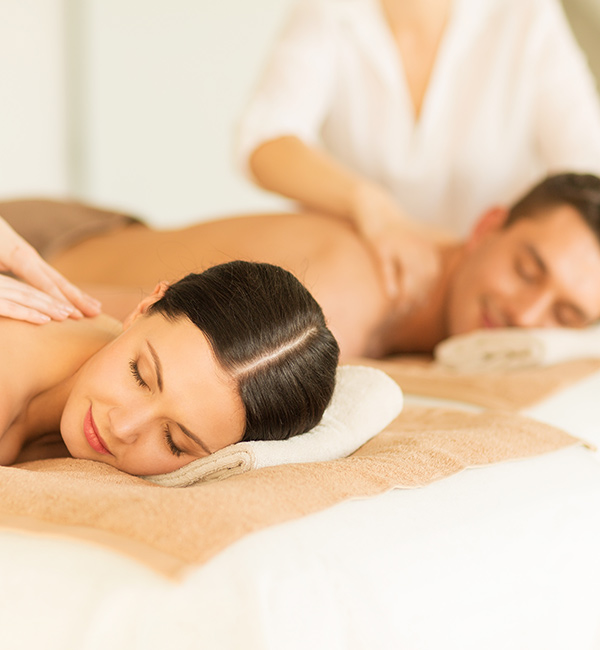 Have a Birthday or Anniversary Coming up?
This makes an excellent gift that will leave the recipient astonished and grateful for the burden you have lifted off their shoulders. Best of all, the prices listed below include any type of massage that you and your partner desire!
Add Hot Stone Therapy or CBD to your massage for $20 per person.
We Accept HSA & FSA Debit Cards!
Use your Health Savings or Flexible Spending Account for massages and acupuncture.*
*Always follow your plan guidelines regarding qualified medical expenses.